St. Louis County Jail Reports Increase in COVID Cases
---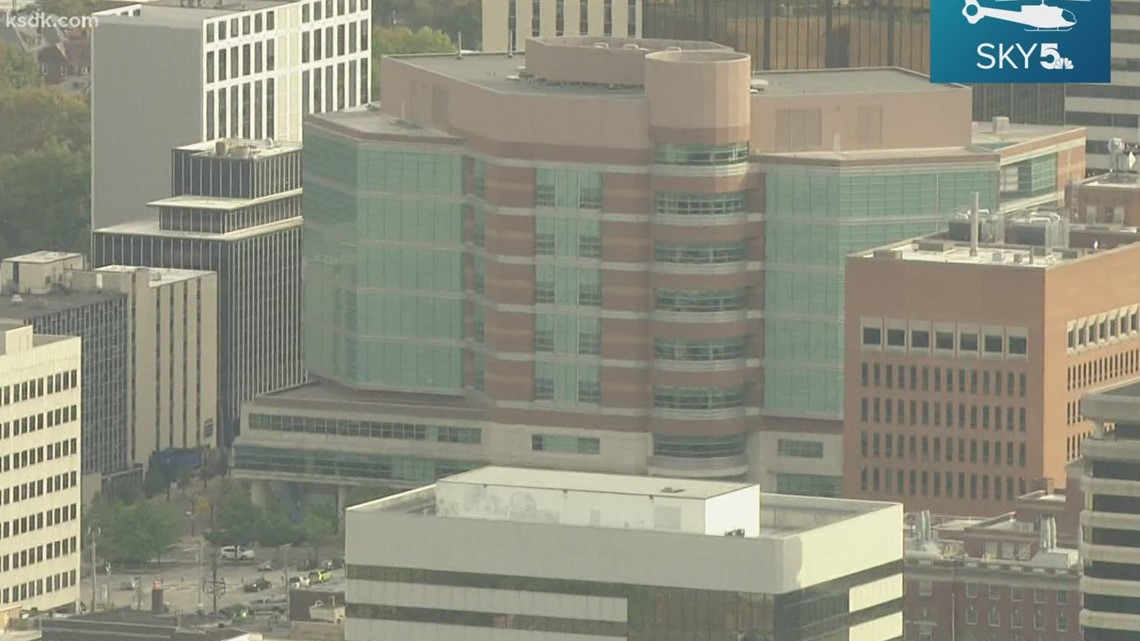 No inmate or employee exhibited severe symptoms, the county said, and no one was hospitalized.
ST. LOUIS COUNTY, Mo. – Similar to what's happening in the St. Louis area, the St. Louis County Jail is seeing a sharp rise in COVID-19 cases. Inmates and staff have reported positive test results.
"Prison epidemics are happening in the United States and we knew this would ultimately impact our employees and residents," Acting Director Scott Anders said.
As of Thursday, 110 inmates at the Buzz Westfall Justice Center tested positive. This represents about 13% of the 825 people in the current prison population. Another 30 detainees are showing symptoms and awaiting test results, and another 30 are in quarantine after being exposed to the virus.
About 40% of inmates are fully immunized, St. Louis County officials said in a press release on Thursday.
As for the justice center staff, 30 out of 240 have tested positive for COVID-19. The vaccination rate among prison workers is around 65%, and other workers comply with the county's weekly testing requirements.
No inmate or employee exhibited severe symptoms, the county said, and no one was hospitalized.
"With the new variant, we saw a rapid increase in the number of cases after several weeks with only a few cases per day," said Anders. "The safety of our employees and those in our care is our top priority. Medical staff from the Ministry of Public Health are housed at the Justice Center, which allows us to closely monitor staff and residents. "
As of Thursday, the county suspended the prosecution of detainees in court for two weeks. Instead, the hearings will be held virtually.
Growing COVID cases in St. Louis have also caused city courts to postpone all jury trials scheduled for next week. The court will continue to sit on grand jurors to hear cases under strict COVID protocols.
COVID cases in St. Louis County have increased since the holidays, with new case rates breaking records in the past few days.
The St. Louis Metropolitan Pandemic Task Force on Wednesday described the omicron-fueled push as "the nightmarish scenario we feared", with hospitals seeing record numbers of COVID-19 patients while facing shortages of staff.
READ MORE: 'The Nightmare Scenario We Feared': Hospitals See Record COVID Patients Amid Staff Shortages