Dublin dog pound operators ordered to pay €18,000 to caretaker who reported alleged abuse
---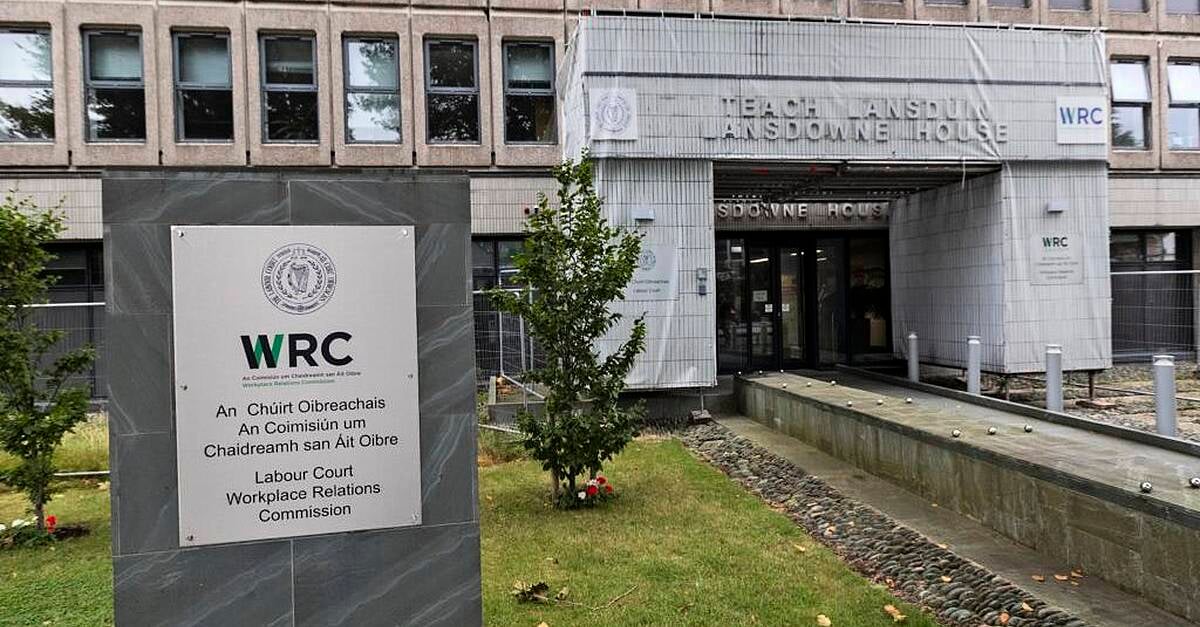 Operators of a Dublin dog pound and dog sitter service have been ordered to pay €18,000 for penalizing a dog sitter who raised animal welfare concerns and alleged breaches veterinary pharmaceuticals.
At the Workplace Relations Commission (WRC), arbitrator Valerie Murtagh found that Conor Williamson "had been retaliated against" for reporting to his employer and gardaí allegations of animal abuse and veterinary practices.
Ms Murtagh concluded that Mr Williamson's disclosure amounted to a protected disclosure and ordered David Stone and Carol Stone doing business as Ashton Dog Pound and Warden Service to pay Mr Williamson €18,000 for the penalized under the Protected Disclosure Act.
In relation to the protected disclosure case before the WRC, Mr Williamson made two disclosures regarding the euthanasia of two dogs at the pound, first to his employer based in River Road, Castleknock via email dated July 26, 2020 and at An Garda Siochana some days later, when he received no response from his employer on the serious issues raised.
In her submissions, Ms Murtagh said she was satisfied that Mr Williamson had been subjected to "a bogus investigation and disciplinary process" and a suspension from work which was not justified and which amounted to a sanction under the law on protected disclosures.
Mr Williamson faced a complaint of bullying and harassment by a number of colleagues.
However, Ms Murtagh found that after reviewing the statements of Mr Williamson's colleagues she had found them to be artificial 'and had the characteristics of an orchestrated campaign by management to intimidate and intimidate the complainant'.
Ms Murtagh said it appeared to her that the statements had been rehearsed and that a number of those same staff members went back on their statements shortly after making them.
Package
Ms Murtagh also said it should be noted that the Dog Pound offered Mr Williamson a severance package in February 2021 that included a non-disclosure agreement in a bid to get Mr Williamson out of the organisation.
The WRC umpire said she found Mr Williamson's testimony "punching and compelling".
Noting that Mr Williamson had been penalized for making a protected disclosure regarding animal welfare and veterinary pharmaceutical infractions at his employer, Ms Murtagh said she was 'aware of the numerous allegations which the complainant has made. object by the respondent after making the protected disclosure disclosure".
Ms Murtagh also noted that Mr Williamson had been employed by the Dog Pound since 2017, but many of the issues giving rise to the disciplinary proceedings being invoked appear to have arisen after Mr Williamson made his protected disclosure in July 2020 to his employer and the Gardai.
The employer said that since the time it made the disclosure, Mr. Williamson has been the subject of an investigation and disciplinary process for an incident that occurred prior to the alleged whistleblowing, which was the subject of an arbitration.
The employer said the incident was investigated and Mr Williamson was disciplined a second time for which he is seeking punishment,
The employer asserted that the process, including the appeal, was completely fair at all times.
The Dog Pound operator said Mr Williamson's penalization complaint was without merit and the employer's actions were fully justified.
The employer said Mr Williamson is the person who repeatedly informed his employer that he is a whistleblower, but he did so unasked and sometimes in the most unusual of circumstances .
Mr Williamson said that on June 1, 2021, a manager from his employer wrote to him explaining that the company had lost its contract and that his job would be transferred to Dublin City Council from July 1.
Mr Williamson said on June 27, 2021, the manager found him guilty of misconduct and extended his final written warning for 12 months.