Carroll County Sheriff's Department | The Mckenzie Banner
---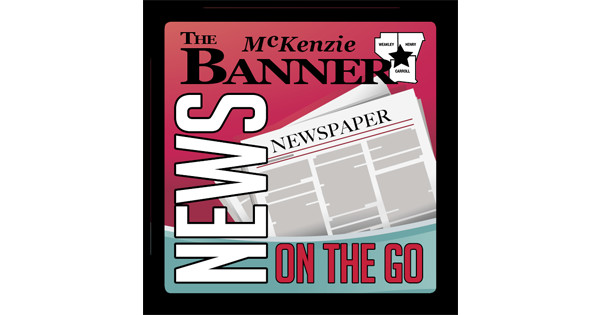 Multiple charges – William Paul Beaton, 50, of 775 Dillahunty Road, Huntingdon, was charged with domestic assault, aggravated criminal trespassing, unlawful possession of a firearm by a convicted felon, unlawful possession of a intoxicated and in possession of a Schedule VI firearm following a 16 incident.
According to MP Michael Sevarns' report, MPs responded to a call from a residence on Dillahunty Road. The victim told deputies that Beaton was inside his house and threw objects from the kitchen table and made lewd comments to him. She said Beaton then walked out and she could hear him throwing things down the aisle. She said that at one point she got out and moved her car while Beaton was inside her own apartment nearby, and after going back inside she heard gunshots and heard what sounded like bullets hitting the house. Upon arrival, deputies found Beaton inside his residence, where they observed a gun on a chair, along with other firearms inside the residence. Deputies found no evidence that bullets had hit the victim's house, but they did find four shell casings near the door to Beaton's apartment. Beaton told deputies he used the gun to shoot bottles he threw on the ground. Sevarns noted that Beaton had previously been charged with a crime in Murfreesboro.
Violation of court order –Melissa A. Moore, 54, of 1240 Sydnor Road, McKenzie, was charged with breaching a court order granting bail following an incident Jan. 16 near McKenzie.
According to Deputy Ryan Hamilton's report, Moore's husband contacted the Sheriff's Department saying his wife was at his home on Highway 190 in violation of a court order. Hamilton noted in her report that Ms Moore was arrested on January 5 for aggravated assault on Mr Moore.
DUI –Joseph Francis Wert, 23, of 660 Moss Creek Road, Cedar Grove, was charged with impaired driving and breach of implied consent during a traffic stop Jan. 15 in Cedar Grove.
Deputy Steven Scott reported that he stopped a vehicle Wert was driving for failing to stop at a stop sign on Highway 104. Scott noted that Wert appeared to be under the influence of a intoxicating substance and that Wert had poor field sobriety test results. Wert would not answer yes or no when asked to provide a blood or breath sample, and he would not sign the implied consent form. Two pills identified as amphetamines were found in Wert's possession.
vehicle theft – Deputies are investigating the January 14 theft of a vehicle in Atwood.
Deputy Frank McGee reported that a 2009 Pontiac G6 owned by Brandon Crabtree of Milan was taken from the Atwood Oasis Convenience Store parking lot on Highway 79 around 2 p.m. A suspect was named in the report but no charges had yet been filed at the time of the report. The stolen vehicle was valued at $10,000.