Andhra Pradesh: TTD suspends principal and principal of oriental college for sexual abuse | Amaravati News
---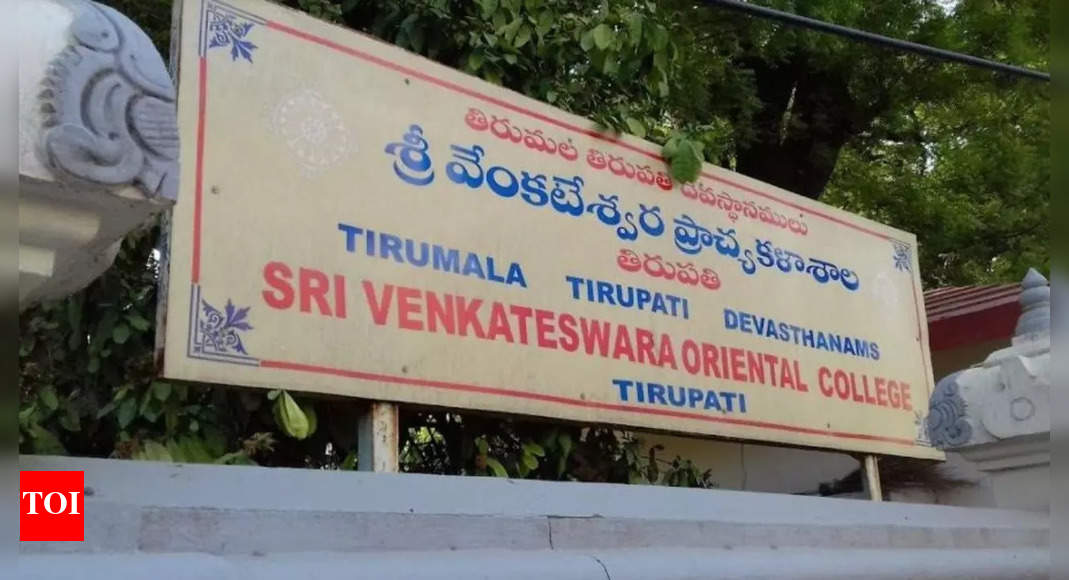 TIRUPATI: Tirumala Tirupati Devasthanams administration has suspended Principal and Headmaster of Sri Venkateswara Oriental College after sexual abuse charges against them were proven by an investigation by the Internal Vigilance Department.
According to TTD sources, a group of girls from Oriental College hostel recently purchased and consumed non-vegetarian food at the premises of TTD hostel.
As the consumption of non-vegetarian food is strictly prohibited in the premises of the TTD hostel, the manager and the manager summoned the female students to their room and allegedly behaved badly with them.
Following a complaint filed by the hostel girls, TTD Vigilance and Security Department recently conducted an investigation and Principal B Surendra and
Warden
Ramanadham were found guilty of the charges.
After the vigilance department of the TTD submitted its investigation report to the senior administrative officers of the temple corps, the director and principal of the oriental college were suspended on Friday.
Meanwhile, pro-women groups staged protests at SV Oriental college premises demanding police arrest B Surendra and Ramanadham who allegedly attempted to sexually abuse innocent female students continuing their education at the institution. TTD.