70 years: the former couple Warden celebrate their platinum anniversary
---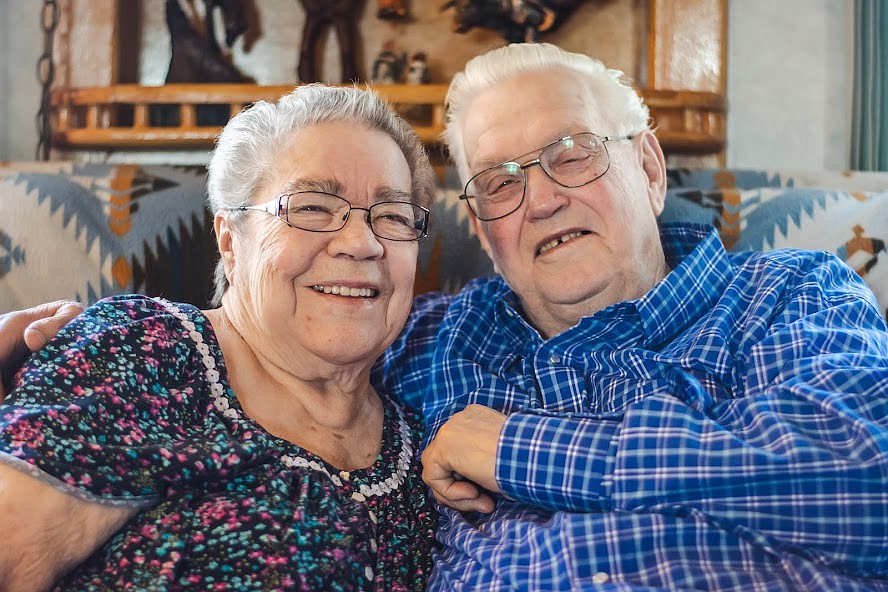 DIRECTOR – Kay L. and Norma Lybbert have said commitment is one of the keys to a successful marriage. The Lybberts have some experience in this area – they married in 1952 and will celebrate their 70th birthday this month.
Norma Lybbert said it wasn't always easy, but they always found a way.
"We've always been successful," she said.
"We had a good marriage," Kay Lybbert said.
Over the years, they made mistakes, he said, but they always managed to overcome them as a couple and as a family. The Lybberts have seven children.
Not everyone was sure it would work, in 1952. Kay Lybbert was 16, Norma was 15 and a sophomore at Moses Lake High School.
"I had already left school," Kay said.
He quit to go work on the family farm in Mae Valley, he said, but he already had plenty of farming experience. Sugar beets were a major crop in the early 1950s, and Kay Lybbert ran a beet harvester at age 14.
"I grew up young," he said.
But his father thought he wasn't ready for a serious relationship, at least not as serious as things were getting.
"He told me I couldn't see her anymore and that I had to do something," he said.
So he came up with a somewhat drastic solution. He told his parents a lie, the kind of lie that in 1952 pretty much enforced marriage. They were married on March 22, 1952 in the Lybbert family living room.
Family and friends were skeptical, Norma said, and some disapproved of her choice.
"But they overcame it," she said.
Kay said they started on their own farm in Block 40 near Moses Lake before moving to Warden, where they lived for about 40 years. They moved to the Spokane area in 2012 to be closer to their surviving children.
Most of the time they grew potatoes and wheat, Kay said, but basically he grew anything that was profitable.
"About anything you could grow," he said.
It hasn't always been easy. In 1952, married girls could not stay in school; Norma had to drop out of school and that required some adjustments. The bad weather of 1955 meant that they lost the year's harvest and all the capital they had accumulated on their land. Kay ended up working for a few years before she was able to restart her own farm.
But the worst was in 1957 when their house caught fire. Their young son died in the fire. Another son died in 2010 and a daughter in 2021.
That's not how life should work, Kay said.
"It's tough," Norma said.
But the tragedies did not break them.
"They seemed to bring us together rather than separate us," Norma said.
They worked hard for the life they built, Kay said.
"Needless to say, we did it together," he said.
In fact, it's true for everything they did, work or play.
"We like doing things together," he said.
His wife has always supported him in his decisions – he could have said they would move to Alaska and Norma would have agreed, he said.
They shared a commitment to each other, he said, and Norma agreed.
"We fight but end up loving each other," she said.
Cheryl Schweizer can be reached at [email protected]